Thursday, March 28th, 2013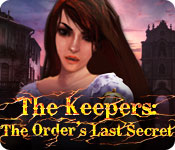 The Order of the Keepers has been like your second family, ever since you discovered it tied to your own past. But when you're summoned to Spain to investigate a dead archaeologist, you're swept into a confrontation with ancient evil forces that have been waiting five-hundred years for revenge. Explore the colorful streets of Seville, Spain, gathering clues that span across the eras of history. Who killed Pedro Alvarez? What's inside the box he unearthed? Uncover the truth in The Keepers: The Order's Last Secret, an exciting Hidden-Object Puzzle Adventure game.
Posted in Puzzle |
---
Wednesday, March 27th, 2013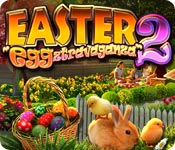 Have a fabulous Easter with Mike, Emma and their classmates while painting and hunting for Easter eggs and chocolate bunnies! Help build an Easter float and ride in a parade through town with everyone from clowns to cheerleaders, astronauts to marching bands, the Easter Bunny to the Carnival Queen. Easter Eggztravaganza 2 is crammed with neat puzzles, gorgeous hidden object screens and mini-games that will make the whole family want to play time and time again.
Posted in Puzzle |
---
Wednesday, March 27th, 2013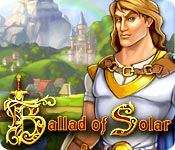 In a land of enchantment, torn by evil, a hero arrives to save the day! His name is Solar, and he brings courage, bravery, and skill with a sword. No orc can stop him, no troll can trip him up, and no goblin can gobble him for dinner! Guide Solar and his band of helpers as they set out to rescue the fair Lumina and stop the dark sorcerer Grogan from achieving eternal life. As you go, you'll put your time and resource management skills to work rebuilding towns, completing quests for friends you make along the way, and stopping the enemy from striking. Told with a laugh and a wink, Ballad of Solar is a colorful, challenging and utterly unforgettable adventure for all ages!
Posted in Time Management |
---
Tuesday, March 26th, 2013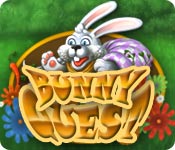 Help desperate daddy bunny fix an Easter mess in Bunny Quest! Rabbit prepares the Easter dinner table for his host family. Sound easy? His naughty little bunnies give their best to make this task the hardest imaginable… Have fun trying to trick these cute creatures and bring everything back in order before the family realizes their Easter arrangements are about to be ruined in this eggciting Match 3 game!
Posted in Uncategorized |
---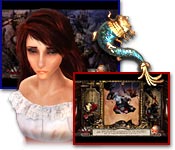 The Keepers: The Order's Last Secret Collector's Edition
The Order of the Keepers has been like your second family, ever since you discovered it tied to your own past. But when you're summoned to Spain to investigate a dead archaeologist, you're swept into…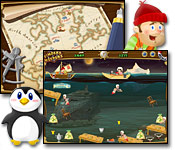 Finders Keepers
Play Finders Keepers and join Floyd Finders and his trusty sidekick Goldie in this aquatic adventure! Collect treasure, fish and special trinkets to help reunite lost loves, all while trying to avoid trouble from Pirates,…






The Keepers: Lost Progeny
Track down your real parents in The Keepers: Lost Progeny! After growing up an orphan, a mysterious photo showing your parents arrives! On the back side of the photo is a note with the name…